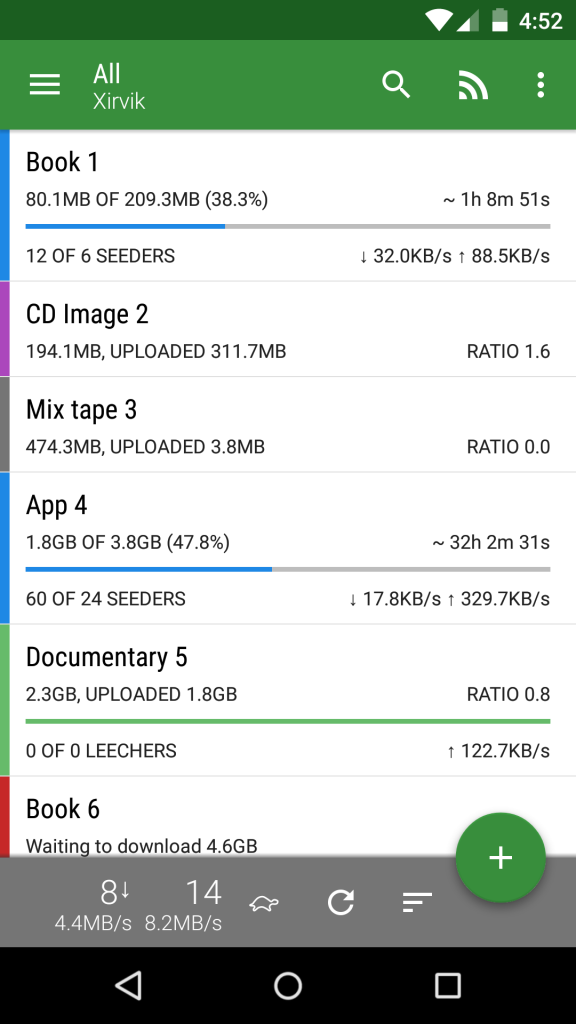 After a long time of some mere bugfixes, following by a long time of slow work on the promised refresh… Transdroid 2.5 is finally here!
The obvious change in the new Material design. Both light and dark themes are now styled in the design language that was introduced in Android Lollipop. While more is to come, the app should feel a little more modern in both graphical appeal and feel. As always, feel free Transdroid on GitHub!
Under the hood I have solved an array of bugs and incompatibilities. User of rTorrent, qBittorrent or Aria2? The new versions should be compatible with the latest and greatest of your favourite torrent client. Translations have been updated too. The Search Module was also improved. Several private and public trackers have been added for your direct search pleasure.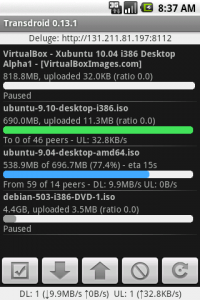 Finally, for now, I am updating the website and documentation. Some of it is from 2009 still. And I think you'd agree that SOME things have changed since then…