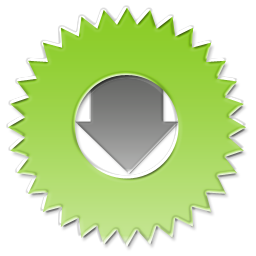 When I started development on Transdroid back in May 2009, I stole Transmission's icon to feature my application. IT was an innocent choice since Transdroid  would support nothing but that torrent client. Skip ahead 7 months and so much has changed since. Many new torrent clients and many new features were added. So for the app to get its own icon is really overdue already.
Glad to present you Transdroid's new logo! It is right here next to you. The idea came from the gears in a transmission together with the obvious download arrow. So the logo, as well as the name, still hint at its Transmission-tight past. On the other hand, I think its a fresh start as well.
Although some comments in the Market already explained they miss the old icon, others seem to approve of it. I hope most of you will enjoy it. Leave comments here or twit me at Twitter.
Finally, if someone ever wants to download the new logo, here it is:
PNG logo — PNG icon — PNG tiny icon — PNG promo — PSD logo — PSD icon — PSD promo