Freshly released at the Google Code site (or directly from transdroid.org/latest). It includes a bugfix for Transmission 2.42 or newer installs, but more notably an updated interface that scales to all phones and tablet screens. There are definitely some UX issues and possibility for improvement is big, but I didn't want to wait longer with a new release.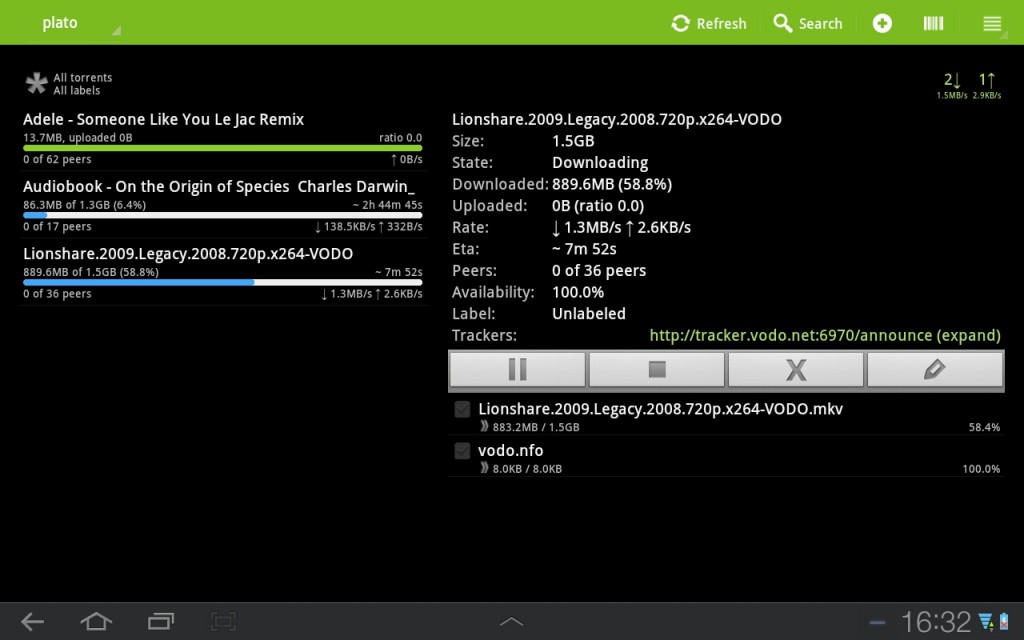 Also just released is a small update to the Torrent Search library (directly available at transdroid.org/latest-search) to version 1.4. It has a small improvement to get The Pirate Bay's .torrent links over the magnet links, while they're still available.
Let me know about bugs you find in the issue tracker, so I can fix them for a next release. Transdroid development might be slow these days, but far from dead.